Posted on:
Creativity Has No Limits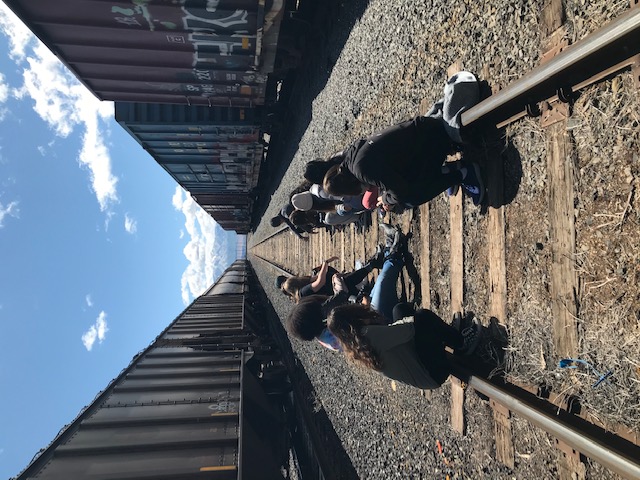 As COVID-19 has seemingly swept away the normalcy of life, the one thing that hasn't changed here at Eva Carlston is our desire and passion for creativity. We have found the empowering skill of being creative while having limited access to the opportunities we're accustomed to!

Finding Peace In A Frantic World

Our students have had the opportunity to find healing and comfort in a time of chaos, which is especially important for those that struggle with anxiety and depression. Outside yoga, journaling, quiet reading have created an opening to reflection and important conversations.

We have tried to focus our students on the importance of realizing what it means to be in a time of uncertainty. It might not be the easiest thing to be cooped up inside all day, but our girls have gotten the hang of making it creative and fun by using their talents with art and other calming activities.

The girls have enjoyed making art and using different mediums and styles. They have learned how to emit hope through chalk murals and have expressed their thoughts and feelings with watercolor paintings. Art has helped the girls feel more intuned with how they are feeling and what may be going through their minds in this time of uncertainty.

Darren Peterson, our photography teacher, has also been working to guide our students' creative eyes. The girls have enjoyed going for walks in train yards and other areas to capture life's beauty! It's been good for us at Eva Carlston to explore the outdoors and have fresh air, while still maintaining social distancing procedures.

Even during a time where we are unsure of what will happen next, we are glad to see that the girls can find their peace and their happiness amidst the coronavirus pandemic. We have felt that these types of activities keep our brains flowing and our bodies moving which has been an adjustment to find new things to do every day, due to the closures happening statewide.

Creativity During The Pandemic

What's better than tie-dye t-shirts and murder mystery dinners? Not much! The girls have enjoyed making things for themselves as well as enjoying new and unique opportunities that we may not have come up with had it not been for COVID-19. Bob Ross paint alongs has become a staple here at Eva Carlston and has given the girls another creative outlet. You could say creativity is a talent here!

Throughout a stay at home order, many have been feeling "cut off" from their community. With our strong ties to Salt Lake City, we wanted to make sure that the girls still had the chance to maintain their relationships with businesses that are around us. They were able to enjoy virtual art talks with the Utah Museum of Contemporary Art and attended Light The RioT, a drive-thru light show arranged to music!

Even though the pandemic of COVID-19 has given "normal life" a spin, at Eva Carlston, we are still finding ways to keep the creativity alive and well! Our students are amazing at emulating strength and reassuring each other with art, music, and much more.

Call: 801-449-0089
Address: 4943 S Wasatch Boulevard, Salt Lake City, Utah 84124