Posted on:
Holiday Traditions at Eva Carlston
All-year round holiday traditions ensure Eva Carlston's girls feel right at home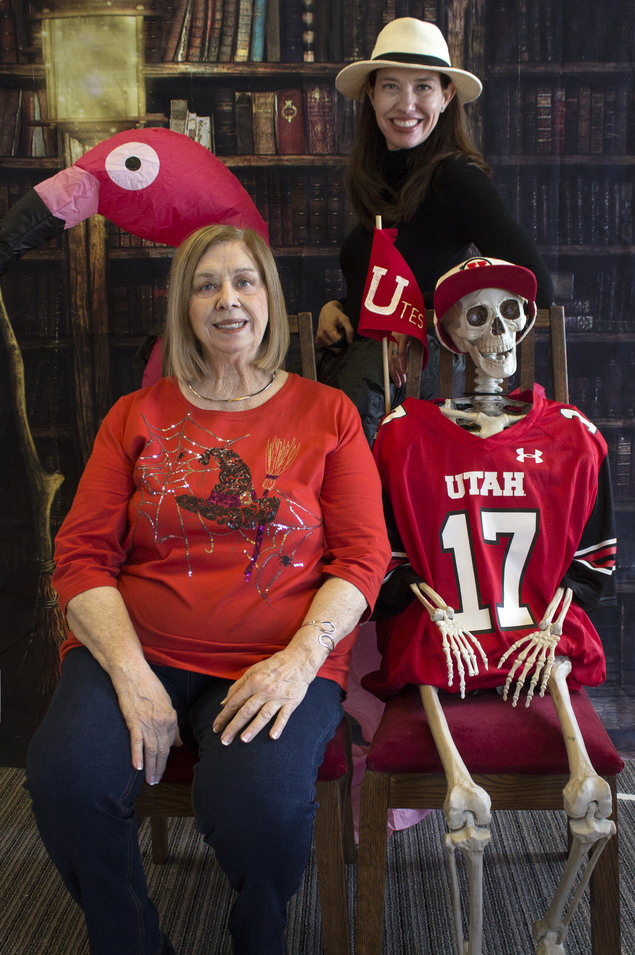 It's Christmas at Eva Carlston and that can only mean one thing: Chinese food.

Eva Carlston's Christmas Story
If you've ever seen the eternal classic, The Christmas Story, you'll know that for a true family gathering around good food, you can't beat egg fried rice and chicken chow mein. At least, that's what Christmas Eve is for the girls: eating Chinese food and watching It's a Wonderful Life on the big screen.

Not for dietary or even entertainment value, but because when it comes to traditions, we're firm believers that not just Noel, but every holiday during the calendar year, merits its own celebration as a way of making sure our girls feel at home and part of our something special.

Indeed, our traditions may be a bit out of the norm but that just makes them even more meaningful to our students, giving them memories that last well beyond their time with us.

Much of this approach to tradition-making we trace back to when Eva Carlston's founder Kristi Ragsdale was growing up. Her mother Judi was passionate about decorating for the holidays, and not just Christmas – every holiday throughout the year, including Easter, 4th of July, "Back to School" and the extravaganza that is Halloween.

"My mother was huge on decorating which made every holiday magical," Kristi says. "I want to ensure our students get a glimpse of that magic too."

Judi, Kristi's mom, grew up in a home full of beautiful handmade decorations. Her mother and five sisters loved to craft and sew. Judi preferred to collect crafts with which to decorate throughout the year.

"I was the oldest of six girls and between the things we made at home and the cute things my friends and I would find at holiday boutiques, I was able to decorate from Valentine's day through Christmas," Judi says.
Her love of decorating only grew as she had children. To get them excited for school she would decorate a small corner of her house with a wooden plaque depicting a school house, a few apples and small blackboard. However, for her favorite holidays, like Halloween, she would decorate the whole house. "One of my sisters once made a giant stuffed skeleton," she says. "She has passed now, so it's become pretty special. I also have a black Christmas tree I put up for Halloween and decorate with witches and skeletons."

Christmas Traditions and Decorations
Even as Judi moved from California to Utah and from a house to condo she has taken her decorative collection with her. "I've become known for my decorations. I have tons of witches and people would say 'Let's go to Judi's house to see the Halloween tree', or whatever other fun thing I was putting together."

Ask why she goes to all this trouble, her answer is simple: "I love seeing my house decorated for the holidays. It gives me a warm feeling." She's continued to collect crafted decorations and passed on this passion to her children. "They all decorate their homes. They aren't as over-the-top as me but they do a great job. Decorating a home makes it warm and inviting."

Kristi took this idea of celebrating every holiday with its own decorations and expanded it to coming up with traditions that make sure all the girls at Eva Carlston have an opportunity to be actively involved in the holiday celebrations, just like she did when she was young. And more often than not, there's good food involved too.

Hidden in the depths of her garage, she keeps a mountain of bins filled with clothes and costumes. Come Halloween, all the bins get pulled out and the girls get to put together their own costumes for the Halloween carnival that the staff put on.

Then, for Thanksgiving there is not only a table decorating contest, but it's all hands-on-deck in the kitchen for a very special meal prep.

And finally, to ensure Christmas is merry and bright, the girls decorate the tree under which presents will be placed for everyone at Eva Carlston. And what is Christmas without an ugly sweater contest? That's always an annual hit. Christmas Day brings everyone together for a home cooked meal, games and fun.

The holidays, Kristi says, "give me an opportunity to get all the girls and staff together to take a break from the hard work and have some fun while we joyfully share our dreams and wishes."

It wasn't only the joy of decorating and celebrating every holiday that Judi sought to pass on to her children. She also encouraged her girls to be strong, confident women who can do anything they set their mind to in order to make the world a better place. Which is why Eva Carlston exists, Kristi says. "The name of the program honors my mom," she says proudly. "Her maiden name is Carlston".

For the girls living at Eva Carlston, Judi hopes they understand that holiday traditions, be they decorating, dressing up or Chinese food and Charlie Brown, are all ways of showing love and caring. "I know the girls love having all the fuss made over them, I hope it makes them feel special."
Call: 801-449-0089
Address: 4943 S Wasatch Boulevard, Salt Lake City, Utah 84124