Posted on:
Lift Your Spirits: Volunteer
Our good friends at Tracy Aviary wrote this wonderful post about the volunteering experience of one of our girls. For the full post click here.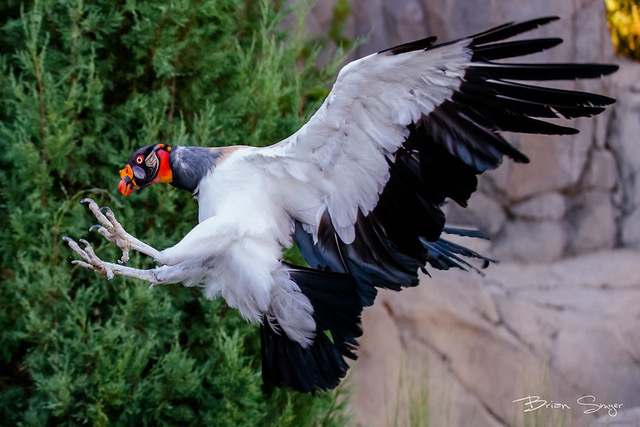 For Annabelle, corralling a group of noisy adults and children to sit still and not stand up in an amphitheater may not sound like the greatest summer job. Add that she was a volunteer and had to be at all times enthusiastic, welcoming, and engaging with the sometimes demanding guests and teens the world over – yawn.
Which makes 15-year-old Annabelle's perspective all the more surprising.
Volunteering At Tracy Aviary
"I loved it," the Eva Carlston student says about volunteering at Tracy Aviary in the summer of 2019. She ticks off on her fingers all the reasons why. "I got to meet new people; I learned how to help people who may not have been very comfortable with birds; I learned a lot. And I fell in love with vultures!"
Volunteering has much to offer those who volunteer that we at Tracy Aviary are amazed more don't step forward to take advantage of helping out at our aviary and botanical gardens.
Harvard Medical School found that those who volunteer live longer. But that is only one of the health benefits of being a volunteer. It also helps to decrease anxiety, build confidence, gain new skills, learn about other people's lives, and even create your own niche in the world.
Being an usher at Tracy Aviary's bird show was Annabelle's first job. She's quiet, shy, and had little work-experience and had no idea that she would love helping people and enjoy being part of a small non-profit organization. She is now eager to figure out the best path to a career where she will be exposed to an active social environment and where she will have the opportunity to interact with people. "I was a bit surprised how much I liked it and how comfortable I felt. Before working with guests at the Aviary I could not imagine talking to strangers. At first I would practice what I could say and then once I started talking to people I would change it up to see how their reactions differed depending on how I communicated with them".
Volunteering Benefits
Annabelle enjoyed her summer volunteering adventures at the Aviary so much that she is coming back this winter to help us develop a new program for welcoming guests and showing them around the aviary. Our nine acres of gardens and 400 + birds can be daunting for guests to take in during one visit, so we are hoping that Annabelle and future volunteers will help our guests make the most of their time with us—and encourage them to return.
A teenager's social circle typically consists of family and school friends. Volunteering at places like Tracy Aviary gives youths like Annabelle the opportunity to meet people outside of their usual circle, to figure out how to relate to people from a wide variety of backgrounds and generations, and maybe even help them figure out what they want to be when they "grow up."
Volunteering allows one to see how they can make a difference, that is why the students at Eva Carlston Academy help out at Tracy Aviary. In a world full of stress and pressures volunteering is a great way to get out of your own head and lift your spirits by helping others.
Click here to learn more about volunteering at Tracy Aviary or about the volunteer work that Eva Carlston has been doing here.
Call: 801-449-0089
Address: 4943 S Wasatch Boulevard, Salt Lake City, Utah 84124