Lifestyle Therapy Through Daily Living
Daily Life at Eva Carlston
Our lifestyle-therapy approach ensures that all aspects of daily life support growth and healing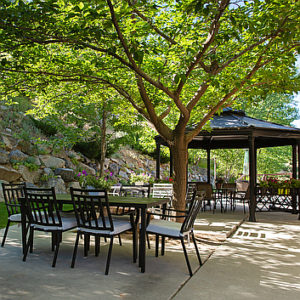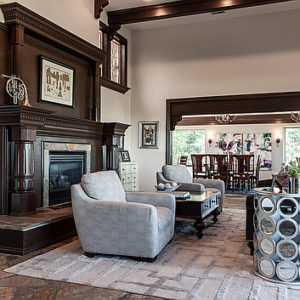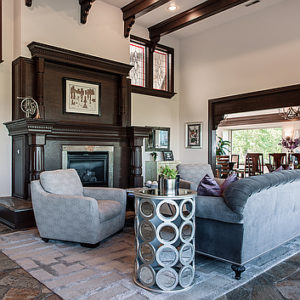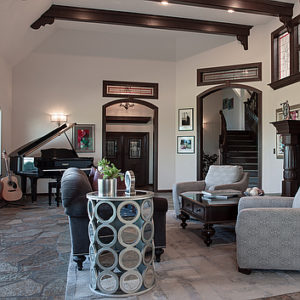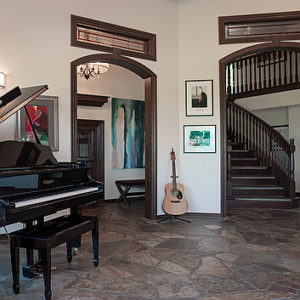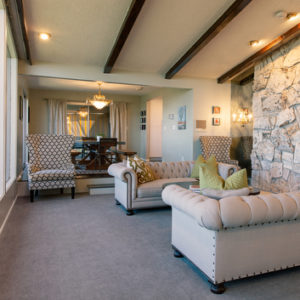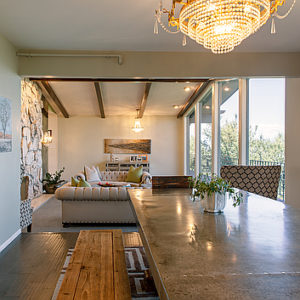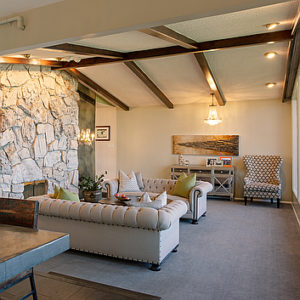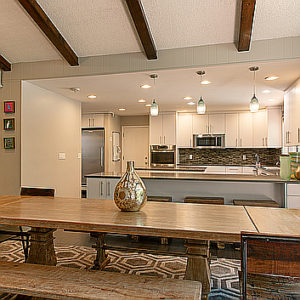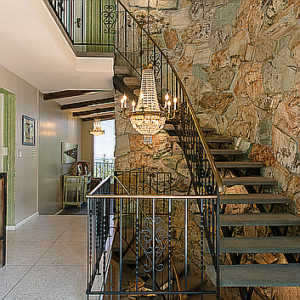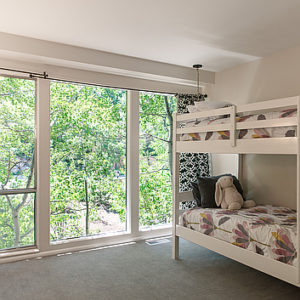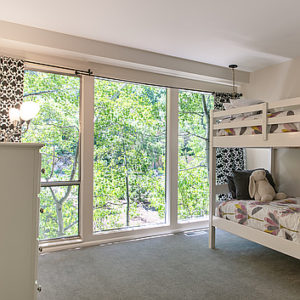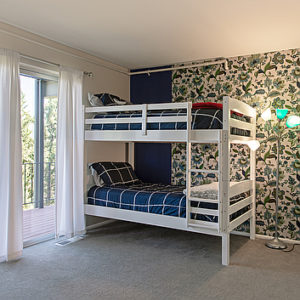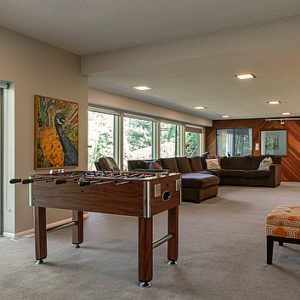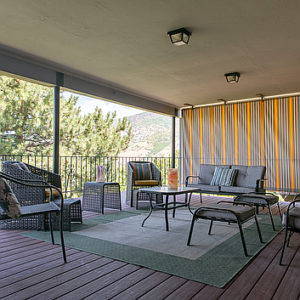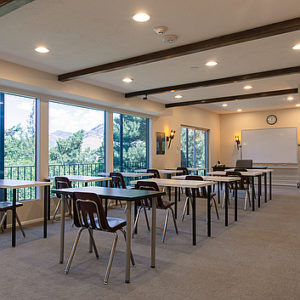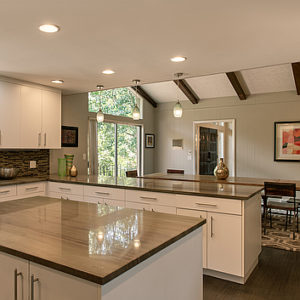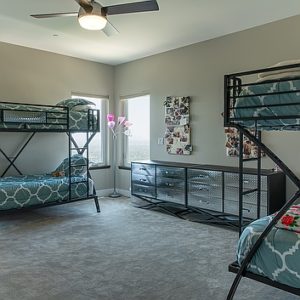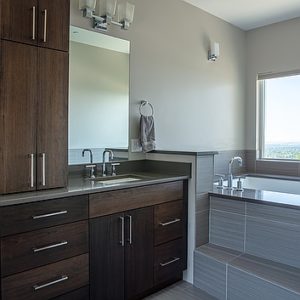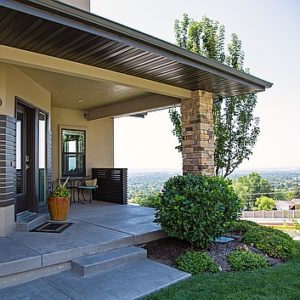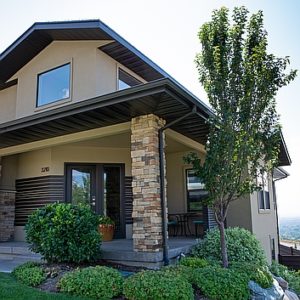 Research shows that treatment is more effective when it is holistic and integrated into all aspects of daily life. Eva Carlston takes this milieu-based treatment approach a step further than most programs, delivering what we call lifestyle therapy. Lifestyle therapy means that every part of a girl's life—from her diet to her daily routine to her bedroom décor—is carefully designed to support her therapeutic process.
Three particularly noteworthy aspects of our lifestyle therapy approach are our urban location; our elegant, homelike setting; and our family-style living. These features of our program may seem incidental at first, but in fact they are carefully designed and clinically important elements of our lifestyle therapy approach.

Urban location…
While many treatment programs are located in remote areas or on large, rural properties, Eva Carlston is intentionally located in an urban residential neighborhood. In this vibrant urban setting, we are able to expose girls to a wide range of activities, from theater performances to culinary classes to mountain sports. Salt Lake City provides the ideal blend of urban sophistication and outdoor access—the perfect place for girls to try new things and discover a sustainable passion that will translate to her home life. As founder, Kristi Ragsdale, puts it, "whether it's a camera, a sketchpad, or a pair of running shoes, we want girls to have interests they can take with them anywhere."
Elegant setting…
It's hard enough to be away from home without having to live in a place that feels "clinical." In fact, sometimes the best therapy occurs when girls feel comfortable enough to drop their guard and forget for a moment that they are even in treatment. Our comfortable, elegantly appointed homes not only teach a positive lifestyle aesthetic, they also communicate to our girls that they are valuable and valued. Each room has a unique and tasteful décor theme that includes original art, fine linens, and beautiful wall and window treatments. Common areas are designed to provide the cozy feel of home. A sense of order and care in their surroundings is itself a powerful therapeutic aid for our students.
Family Style Living…
Each of our two homes are designed to function as an intimate, self-contained home for between eight and sixteen girls, each with its own art-therapy room, schoolroom, kitchen, dining room, and common living areas. Girls participate in all aspects of running the house, collectively making recreation decisions, governance decisions, meal plans, and household budgetary decisions. In addition to teaching functional life skills, this family-style approach helps girls develop a strong sense of personal identity, a clear vision for their own life goals and aspirations, and the confidence to speak with their own voice. The dinner table is a place for spirited discussion, sharing, and laughter, while common areas provide quiet places to connect, deepen relationships, and share with Youth Mentors and therapeutic staff.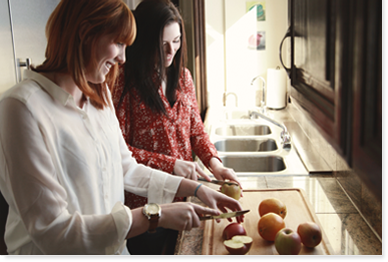 Other Features of Lifestyle Training:
Teaching-Based Skills Training
Our milieu provides the ideal setting for natural, but highly instructive interactions between staff members and students. Throughout the day, our clinically trained house staff, or "Youth Mentors," model and coach individualized treatment skills in the context of trusting relationships. Girls work with their therapist to identify treatment goals and skills, skills that can be practiced in the supportive context of our houses. In the context of daily life, our Youth Mentors are trained to support each girls' practice of therapeutic skills, which might include:
Problem solving
Emotional regulation
Assertiveness versus aggression
Communication
Anger management
Coping with stress and anxiety
Accepting and implementing feedback
Demonstrating leadership
Disagreeing with others appropriately
Exercise
Exercise is, of course, important for physical wellbeing, but it's also a powerful, clinically proven therapeutic tool for addressing anxiety and depression, low self-esteem, and sleep issues.
Eva Carlston incorporates exercise and fitness into our students' daily routine as a component of Lifestyle Therapy. Workouts take place before school, resulting in increased alertness, focus, concentration, reduced anxiety—all of which help the learning process. As with all aspects of our program, we expose each girl to a wide range of exercise options so that she can find one that's right for her—one that can become a sustainable part of her life after treatment. Options include:
Swimming
Pilates
Strength training
Zumba
Running
Yoga
Spinning
Dance
Outdoor recreational activities
Nutrition
Nutrition
Like exercise, nutrition impacts a girl's wellbeing at a physical, biochemical, and emotional level. Teaching students about nutrition equips them to exercise more control over their own health. To help girls understand and experience the power of healthy dietary choices, we offer:
Weekly nutrition education
Student-assisted planning and preparing of nutritionally balanced meals, supervised by a trained dietician
Family-style dining to reinforce the value of regular eating and of treating meals as an opportunity for relationship and family connection
Family Meetings & Activities
At each house, girls and staff meet daily to engage in meaningful discussion, problem solving, mutual encouragement, and community governance. These family meetings, as we call them, are equal parts practical, social, and therapeutic. They are facilitated by staff, but in a manner that encouraged a high level of student involvement and leadership. During these meetings, girls make important group decisions about activities, physical environment, and anything else of concern to the group.
Family meetings help girls develop numerous pro-social skills and qualities, including:
Group discussion
A sense of value and belonging
Decision making
A clear, authentic voice
Leadership and followership skills
Problem solving
Confidence
Cooperation
Giving and receiving feedback appropriately with peers and staff
Participation in community governance
*This is a milieu-based therapeutic modality which has been validated through research to help clients achieve greater emotional health and independence by emphasizing:
Strength-based approaches to skill building
Problem solving and emotional regulation
Social-skills development
Preparation for independent living
Call: 801-449-0089
Address: 4943 S Wasatch Boulevard, Salt Lake City, Utah 84124