Posted on:
Food Preparation at Eva Carlston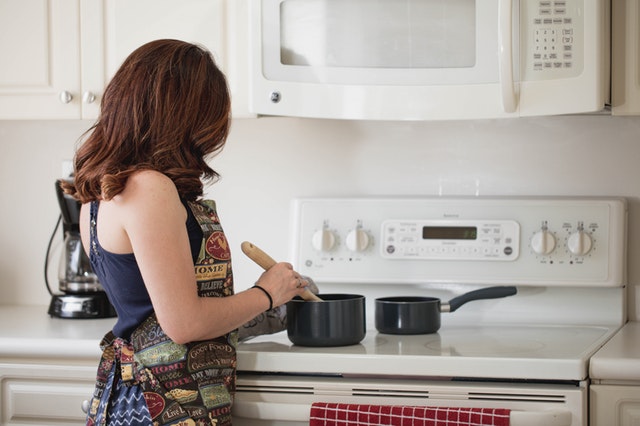 An old Irish proverb says that, "Laughter is brightest in the place where the food is."

Food Preparation Skills
At Eva Carlston Academy we strongly believe that by involving our students in the daily preparation of food they not only learn a crucial survival skill but also understand the great joy of cooking for others.

All the girls are tasked with menu planning, grocery shopping and cooking.
In this way, they take ownership of their environment while also having a chance to bond over their culinary successes!

By learning food preparation our students get to grips with compromise, taking turns and negotiating, life-long skills crucial to making and serving three daily meals for 20 people or more.
"One cannot think well, love well and sleep well if one has not dined well."

Virginia Woolf
After the girls think about what they like to eat, we work together to create recipes. Our menu planner works with the girl-cooks to create a plan for breakfast, lunch, dinner and three snacks. Every Monday night our student cooks, the menu planner and staff brave the largest Costco in the world (yes Virginia, Utah does indeed have the largest Costco on the entire planet) to gather the necessary ingredients. The shopping expedition also offers a myriad of learning opportunities for the girls including how to pick out produce, calculate the necessary amount of each ingredient, how to spot a good watermelon, and the intricacies of choosing avocados and bananas that will be ripen in time for the day they will be used.

Some of the girls already have some experience in the kitchen but what they learn rather quickly is that planning and cooking for twenty people, per meal, is a lot more involved than they ever could have imagined! For those that have rarely put a foot in the kitchen, it is always rewarding to see them gain confidence and skills as they spend time prepping meals.
Food Brings People Together
"If you really want to make a friend, go to someone's house and eat with him… the people who give you their food give you their heart."

Ceasar Chavez
We strive to offer a variety of foods, including dishes that the girls have never tried before. Of course, we offer alternatives for girls who have dietary requirements but we otherwise encourage the girls to try new foods and be adventurous with their recipes. There is nothing better than hearing a girl say, "At first, I wasn't sure what to think about that recipe, but I tried it, and now I want to make it the next time I'm cook!"

"After a good dinner one can forgive anybody, even one's own relatives."

Oscar Wilde
Our hope is that the girls who graduate from Eva Carlston Academy learn that food is the one great equalizer that brings people together. Sitting down to a meal with a group of people encourages us to share our stories, talk about what interests us and most importantly, laugh. Starting these meals together in the kitchen teaches our students not only useful kitchen skills, but also gives them confidence, shows them healthy eating habits and  exemplifies the joy of sharing food that will benefit them throughout their lives. 
Call: 801-449-0089
Address: 4943 S Wasatch Boulevard, Salt Lake City, Utah 84124