Posted on:
Staff Spotlight – Aileen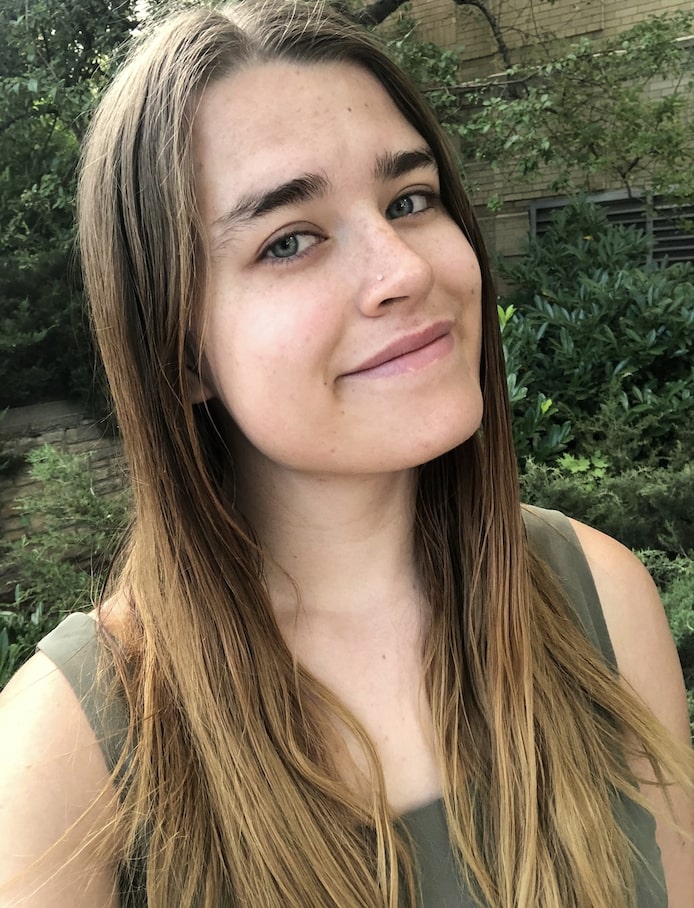 I graduated from the University of Utah in 2019 with degrees in both modern dance and English. I grew up in Iowa and studied ballet until I left for college. I've loved every minute of living in Utah, from the people here to the gorgeous mountains.
I started working with Eva Carlston students in August 2019, initially just as a dance teacher, but since this past summer I've also been doing acting and creative writing workshops with them. These girls have been such a joy to work with. I really enjoy getting to know all of the students and watch them grow throughout the program. It's really beautiful to watch them become more confident, learn to take ownership over their actions, and become strong individuals.
It can be tricky, but in that same vein, I work hard to make sure I'm catering to everyone's individual needs in a way that makes class fulfilling for everyone. A student who's taking her first ever dance class is going to experience it in a very different way from someone who's been dancing in studios since the age of three, and there are a lot of times where I have that range of experience in my classroom.
It's definitely taught me to up my game in accessibility, and it's made me find inventive ways to provide challenges that push them without being overwhelming.
In dance classes, we cycle through different dance units every 3 to 4 weeks.These units will range from ballet to hip hop to improvisation. My goal is to let the students discover new art forms and new ways of moving their bodies while removing these expectations of what's "good" or "cool" or "right" in a dance class. We do different units so that they can try out different things and find out what they enjoy best for themselves. We'll do check-ins every once in a while where we talk about why dance is important to us–being able to move, let go of our troubles, enjoy good music, enjoy community, and learn new things are some things that frequently come up when we do chat about it. I also like to give mini history lessons where we talk about where each dance form originated and how it exists in our culture today.
The girls also teach me! I've learned that it's incredibly important for everyone to feel seen and recognized in a classroom environment, and that as a teacher I can really foster that. They've also shown me the incredible potential for growth that resides in each and every one of us. My second week teaching, I had a student who for weeks would barely do more than move her arms a bit in class. By the time she graduated, she was ready to try anything I gave the class (and moved beautifully while doing it). Getting to see each of them on their own respective journeys has really taught me the power of time and a welcoming environment. Overall, teaching the girls is such a rewarding experience.
Call: 801-449-0089
Address: 4943 S Wasatch Boulevard, Salt Lake City, Utah 84124