Posted on:
Why Internet Safety Is Important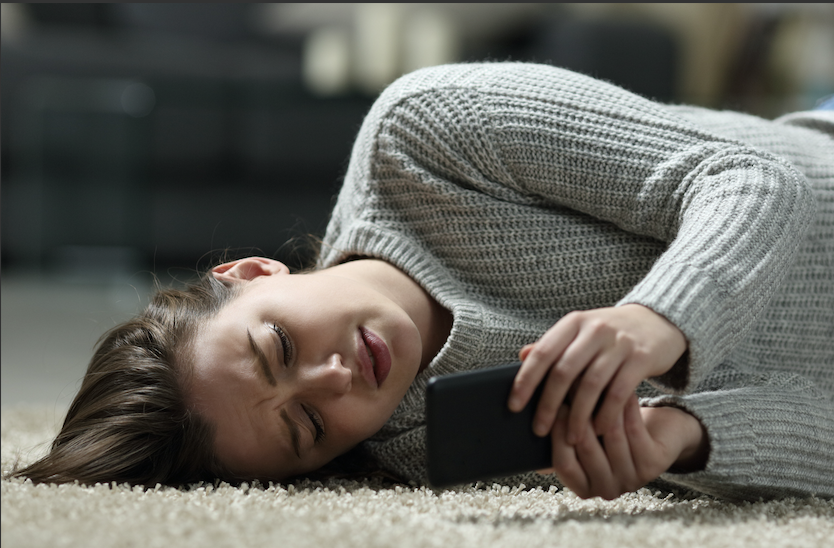 The internet and technology have taken the world by a storm and we see advances every day. Out with the dial-up and in with the newest iPhone or A.I machine. Due to the rapid growth of technology in our lives, we found that creating a safe environment for students to learn about the good, the bad, and the ugly surrounding the internet can help promote healthy habits and more importantly, safe ones.
Dangers of The Internet and Technology
Recently, a survey of 825 adults and children between the ages of seven and 16 showed that one out of eight parents allowed their children to use the internet from the age of two. It's no secret that technology and the internet are in almost every aspect of our lives. Devices like Alexa, Ring doorbells, smartphones, smart TVs, and so much more show us the good that can come from an advanced society and the bad.
Studies done by the National Center for Missing and Exploited Children (NCMEC) have reported that 15% of children between ages 10 and 17 have been contacted via the internet for sexual intent. By understanding the risks that surround us, we can become better equipped to set up safety parameters that work for not only ourselves but our loved ones. Teaching our young adults to navigate the internet safely is now a part of growing up.
Eva Carlston Internet Group
As many have found, technology and the internet has evolved very quickly and because of this, we've had to evolve our ways of teaching to encompass technology as a whole. We address the issues that lay within phones, computers, tablets, social media, online grooming, cyberbullying, and more. At Eva Carlston Academy, we feel that it's beneficial for our students to understand why internet safety is important and how technology may not always be on our side.
In our Internet Safety group, we begin by breaking down the term "internet safety" and what it means. The goal of the group is to assist students in using technology safely and smartly. Additionally, in the group, we will break down what platforms students were using, why they were using those specific platforms, and address rules of the internet/social media, etc.
Krista Howard, our therapist who runs the group, summed it up perfectly in the following quote.
"Technology is not going to go away, it is a part of our lives, whether small or big. In addition, the pandemic has really brought technology to the forefront of our lives. My hope is for students to have a healthy relationship with technology that includes safety and connection."
Integrating Back
Eva Carlston students must be reintroduced to social media and the internet before they leave our program so they are prepared. Each student works with their therapist to discuss their use of the internet and social media and focuses on identifying how it impacts them and their relationships. As they complete this important work with their therapist they also begin using social media and the internet again.
For many students, the reintroduction to the internet brings up patterns and feelings that they have not experienced for a long time. Being able to process these emotions and work through effective and healthy ways to use the internet help them develop patterns that they can continue after they leave. Parents equally play a part in learning how their student uses the internet and how they can provide healthy boundaries for social media and internet use.
Internet and Technological safety are important to promote in our young students who are learning how to navigate the world around them during this time of many influences. Eva Carlston Academy will continue to stay up to date on new trends to keep students safe and informed to the best of our abilities.
Call: 801-449-0089
Address: 4943 S Wasatch Boulevard, Salt Lake City, Utah 84124